Somali Refugees Flee Unrest in Yemen via Bosaso
Nowhere Safe: Refugees Face Violence in Both Somalia and Yemen
Hundreds of Somali refugees who fled to Yemen to escape war in Somalia, are now fleeing the unrest and violence in Yemen to return to Somalia. Many of the refugees are passing through the port city of Bosaso in Puntland region on their way back to southern Somalia, which is mainly controlled by al-Shabaab militants.
Over the last few weeks approximately 400 Somalis have reached the port of Bosaso by overcrowded boats, including women and children.
Most of them have decided to return to their homes in Mogadishu, Lower Shabelle and Bay and say they are in a deadlock situation with nowhere safe to go.
Ahmed Ali, a refugee who spoke to Somalia Report, said that he can't live in Bosaso because he doesn't have any relatives in the area. He had no choice but to rent a vehicle with other refugees to get home to southern Somalia.
He said they haven't received any support from the UN or local government when they fled to camps for Internally Displaced People in Bosaso.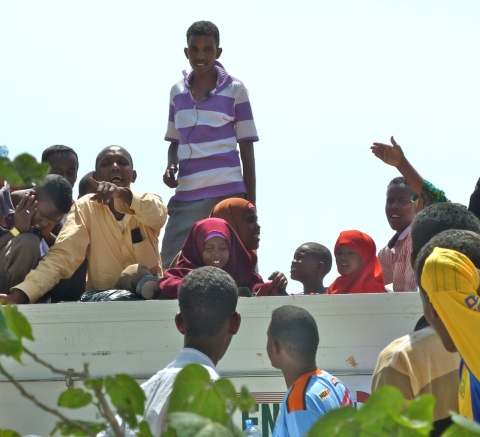 "Although we were welcomed when we came to Bosaso by the Puntland officials, we can't remain here," said Ahmed.
Many residents who spoke to Somalia Report on the condition of anonymity said they have faced so many traumatic experiences that they feel helpless: Violence in Somalia, risky water crossings, unrest in Yemen, and another dangerous water crossing only to return to violence ridden Somalia. As if that weren't enough, many have faced rape, beatings by local militias, corrupt officials, starvation, drought and family deaths as a result of war.