Humanitarian Crisis in Dhobley
Residents Feel 'Helpless' as Supplies Run Low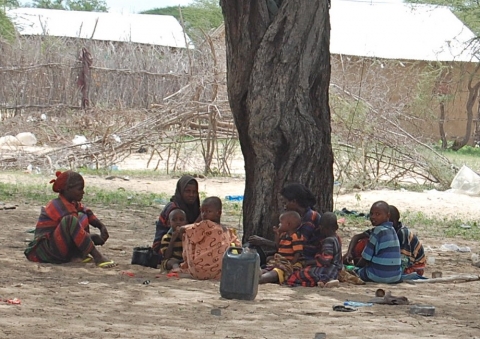 Severe drought and famine are taking their toll on thousands of residents and internally displaced persons (IDPs), some of whom have been displaced several times due to fighting between government forces and insurgents, in Somalia's southern town of Dhobley 15km away from the Kenya-Somali border.
Not only has the lack of clean water and food affected the residents, but a blockade of food delivery trucks by the Islamist militant group al-Shabaab has created a dire situation for an already weak population.
Abdirizak Jamal, a shopkeeper in Dhobley, told Somalia Report that since the start of April they have not received any supplies.
"Since the Transitional Federal Government forces and Ras Kamboni group took control of our town no single truck has come here to deliver food," he said. "We don't know what to do. We are helpless. We don't know what we have done to deserve all this. Supplies that I ordered in late March haven't yet been delivered. Our life has turned to be sitting in an empty shop."
Dozens of shops have run out of supplies and owners have been forced to close. For the few shops open, food prices have gone up and the residents cannot afford to buy necessities.
Hundreds of families displaced fighting in the southern towns are stranded in Dhobley, without water, food or shelter.
Fatuma Ismail, a 32 year old mother of eight children, fled the town of Afmadow in Lower Juba in southern Somalia, and she arrived in Dhobley one week ago.
"This my life. I sleep under tree. We don't have water, food, or blankets to cover ourselves. I lost everything. Life is so difficult. Our lives have been shuttered by this daily fighting. When you think today you are having a peaceful day, things just turn around and you find yourself without nothing again. Locals who we thought would help us have nothing."
"We are under constant threat since the military operation are still ongoing. If our situation gets worse I will cross to the other side of the border to Kenya and find my way to refugee camps," said Fatuma.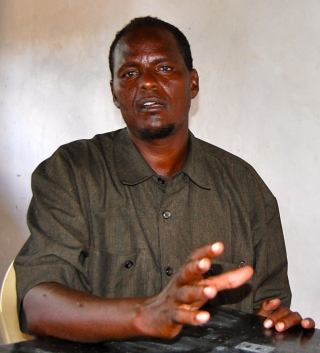 Local commissioner Adan Dahir told Somalia Report that the drought and fighting has exacerbated the situation and food prices have gone up.
"Dhobley residents have suffered a lot they have nothing to eat," he said. "People need urgent help. We got a report of a five month old baby who died of hunger and another expectant mother who died on her way to our town."
Abdinasir Serar, the Ras Kamboni group spokesperson, told Somalia Report that people need help.
"The situation here is so dire we must admit that we would like to see aid groups on the ground so that they can help people who are in need of their assistance. We assure their security so they don't have to worry about that," he said.
In March the UN Food and Agriculture Organization's Food Security and Nutrition Analysis Unit (FSNAU) said in a statement that 2.4 million Somalis - 32% of the population - are in dire need of humanitarian aid.