Clerics Ask Al Shabaab To Allow Foreign Aid
Drought Overrides Ideological Concerns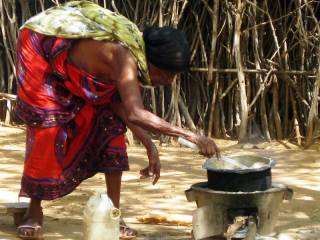 Clerics in southern Somalia have urged militant Islamist group al-Shabaab to allow aid agencies banned from working there to be allowed to provide humanitarian assistance to people devastated by drought and famine.
Sheikh Salah Aden Yasin, an official of the Somali Clerics Council, said that the current humanitarian situation meant ideology should not interfere with the needs of the people.
"If you say that the aid agencies have acted wrongly, then you should impose regulations, not completely ban them from helping poor people," he said.
Al-Shabaab, which controls large areas of south and central Somalia, has banned many international aid agencies, including the UN World Food Programme, from operating in areas under its control. The insurgent group last February banned WFP food aid, saying the UN body often delivered out-of-date goods and distorted the local market.
An elder in Beled Hawo, Abdi Ali, told Somalia Report that almost all international aid agencies have pulled out their workers after becoming the targets of ransom-hunting kidnappers and assassins.
On Friday, Sharif Abdullahi, the head of a local aid group that provided help to elderly and destitute people in the region, was murdered in front of his home, although no group claimed responsibility for the attack.
Ali said this had to stop because the insurgent group could not provide for the people.
"People in insurgent strongholds are mostly suffering because al-Shabaab is not providing any alternative for the people, who used to depend on the food aid they can't provide any longer because of financial problems," he said.
An aid worker in Beled Hawo said that at least 28 people, many of them children, had died due to drought in the Beled Hawo region over the last few weeks.
According to the UN Office for the Coordination of Humanitarian Affairs (OCHA)'s latest report, there is an urgent need for water distribution in Beled Hawo as the situation was exacerbated by al-Shabaab banning the movement of commercial vehicles. Drought has become the main reason for displacement in Somalia over the last few months, OCHA said, with over 50,000 people leaving their homes in search of food and water since early December.