Policy WATCH
:
Mubarak's Musings
Analysis
Mubarak's Musings
Shabaab Encouraging Hizbul Islam to Make a Comeback?

Stories about the disintegration of Shabaab, the hardline Islamic militant group battling for control of Somalia, are popular nowadays, whether or not the stories are true.
Over the weekend, Somalia Report received an unconfirmed report from highly placed sources that the former leaders of Hizbul Islam – the last armed Islamist group to merge into the Shabab in late 2010 – met in Barawe on 19 July 2012 to discuss reforming the group.
According to the unconfirmed and suspicious report, the order for reforming Hizbul Islam was given by none other than the supreme leader of the Shabab, Ahmed Godane "Abu Zubayr", who promised to give back the weapons confiscated by the Shabab from Hizbul Islam.
The problem with this 'report' is that its premise that Abu Zubayr would want a reformation of Hizbul Islam is difficult to believe and not supported by the fact that the Shabab General Command that he heads had banned earlier this year any formation of a Jihadi or Islamic movement in Somalia, and promised to take action (guess what action that would be) against any such moves.
The truth, and more reasonable explanation, is that many former Hizbul Islam leaders and now nominal members of the Shabab are not happy with the direction the Shabab leadership has taken the group in the past year and a half.
The Shabab leadership seem to be aware of this disgruntlement, and have thus put in place a mechanism to block their possible break with the group. It would therefore not make any sense for them to now encourage them to breakaway and moreover give them back their weapons.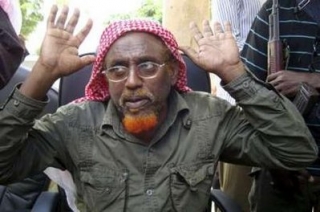 We all remember the fuss created by Hassan Dahir Aweys over the Shabab confiscation of weapons from an apparently-Hizbul Islam safe house near Elasha Biyaha shortly after the Shabab banned the creation of any new Jihadi group in Somalia.
Likewise, he strongly opposed the Shabab General Command ban of new Jihadi and Islamic movements in Somalia, arguing that Jihad was an individual duty that should not be monopolised by a single group.
Hence, it is likely that Hassan Dahir may be actively trying to reorganise his old group, but not with the blessing of the top Shabab leadership.
If tomorrow Hizbul Islam is reformed and active again, that would not mean any lessening of anti-government activity.
In fact, Hizbul Islam fighters were fiercer, more creative, more audacious and more determined than the Shabab in many battles in Mogadishu and elsewhere.
Jabhal Islamiya (one of the four groups that united to make Hizbul Islam in early 2009) maintained a base in Burhakaba, Bay, even when the Ethiopians had bases all around them, and when the Ethiopians withdrew they moved to occupy strategic positions in formerly no-go areas for the insurgents in western Mogadishu in the Madina neighbourhood (they would later lose it as some of their fighters and officials join the government).
Also in 2009, Hizbul Islam was the main force that liberated eastern Mogadishu (known as "north Mogadishu"). The Shabab later took over their positions in the area after one humiliating defeat of Hizbul Islam forces by an African Union (AMISOM) attack in which the latter managed to retake almost all of northern Mogadishu in several hours, but withdrawing immediately thereafter. It was this incident that made the Shabab dig tank traps all across Mogadishu to slow down AMISOM's armour.
Also do you remember that music was banned to be aired on radio? People seem to forget that it was Hizbul Islam that banned music on the air, not the Shabab. The Shabab simply upheld their ruling: there was no way they could have overturned such a ruling popular with Salafists.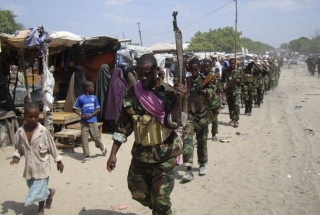 Hizbul Islam in Mogadishu under Macalin Hashi, the Hizb governor of Mogadishu (remember when Mogadishu had three governors? Bad days), was even enforcing not only a dress code, but a facial hair code, examining men for any signs of having cut their beards recently. This was so unpopular that Hassan Dahir Aweys reportedly ordered Macalin Hashi to stop the practise after elders from eastern Mogadishu complained to him.
As such, the ideology of Hizbul Islam at the local level was not that much different from the Shabab; their difference lay in their foreign policy: Hizbul Islam was kind of open to peaceful coexistence with the non-Muslim world, and wanted an want an Islamic Somalia, not an Islamic empire with no borders.
The Shabab saw Hizbul Islam as a bump in their road to taking over Somalia, and silently declared war on them; the Hizb's nationalistic tendency was enough of a casus belli.
According to a knowledgeable source, the Hizbul Islam leadership had decided that fighting the Shabab was against the Shariah, and wouldn't weaponry taken by the Shabab go to fighting their common enemy?
The lack of support from the central Hizbul Islam to local Hizb groups that were being besieged and forcefully swallowed up by the Shabab clearly led to the eventual downfall of the group.
Former Hizbul Islam leaders are clearly bitter and may one day recreate a Somali-centric Jihadi group. When that happens, any story of Shabab blessings in their efforts, or arguments welcoming their break from the Shabab should not be take seriously: they aren't that different from the Shabab at the local level, but the Shabab leadership doesn't want them out of their sights.
Mubarak is a Somalia Report weekly columnist. You can follow Mubarak on Twitter at @somalianalyst.