Breaking News
Kenyan Aid Workers Kidnapped Near Galkayo
Two Staff Members Wounded in the Attack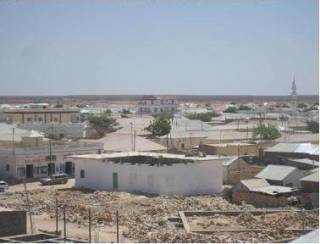 At 5:30pm on Wednesday, three foreign NGOs working for International Aid Service were kidnapped after they returned from a trip to Ba'adweyne in Mudug region 30 kilometers from Galkayo, which borders the Puntland and Galmadug regions. A fourth person, believed to be their driver, was wounded but not abducted. The hostages are believed to be two Kenyans and one Somalia doctor.
Puntland official Jamaa Mohamed told Somalia Report that security guards tried to fight off the armed kidnappers for a few minutes but failed to deter the hijackers. The NGOs were travelling in two vehicles including an escort car with three armed Puntland Police Officers who were overpowered.
Cabdi Xiiso, a pirate in northern Mudug Region, told Somalia Report by phone, "The foreign aid workers are three including one lady, the gangs took these hostages by force from their staff." The aid workers were kidnapped from area between Ba'adweyn and Xarfo in Mudug Region late Wednesday, while they returned from Ba'adweyn and were trying to go back their office in northern Galkayo which is under control of the Puntland Administration.
The kidnappers of these hostages are believed to a group of pirates from the Sacad and Omar Mohamoud clans in the Ba'adweyn area. "They were planning this operations for the last few days. They can move hostages to the sea in Garacad, Dhinooda, Buq and also south where the Sacad has a power clan," Cabdi Xiiso added.
Galmadug and specifically Galkayo have been the scene of a number of recent high profile kidnaps of foreigners. Michael Scott Moore and two Danish Demining Group employees were both kidnapped on the way to the airport.
A number of foreigners hijacked at sea are kept on land by pirates, among them are crews of the MV Leopard, MV Albedo and two Seychellois fishermen. There are currently just under 300 foreigners held hostage in Somalia, most of them in Galmadug region.