UPDATE
4 Aid Workers Kidnapped from Dadaab in Kenya
Hostages From Norway, Canada, Pakistan and the Philippines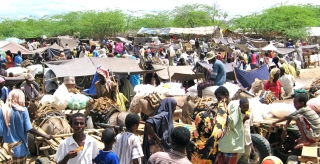 Unidentified gunmen today kidnapped four Norwegian Refugee Council (NRC) aid workers, including two women, in Dadaab, a Kenyan refugee camp 100km (62 miles) from the Somali border, according to Kenyan police and the NRC.
The aid workers - one Norwegian, two Canadians, and one Philippine national - were kidnapped at Ifo2 West Dadaab refugee camp at 10:00 am local time while preparing to board a convoy to oversee the operations after gunmen managed to enter their compound, according to witnesses who spoke to Somalia Report. Today was reportedly the first day of their visit to the camp after arriving from Nairobi.
AP reported that one of the Canadians is of Pakistani origin.
Among those kidnapped were the Head of Emergency Program, Stephen Denis (Norway), Shelter Project Officer, Glenn Costes (Philippines), Assistant Country Director, Korat Sadazi (Canada) and Astrid Shel, a livelihood officer whose name is yet to be confirmed, according to sources who spoke to Somalia Report. NRC has not yet confirmed the identity of the aid workers. NRC Secretary General Elisabeth Rasmusson and Country Director Hassan Khaire were there, and are both unhurt and in safety, according to the NRC.
The four were getting in a vehicle with "UNHCR property" painted on the sides when gunmen shot the driver, Abdi Ali, a Kenyan, according to sources who spoke to Somalia Report.
"I was inside agency compound. The aid workers just left after breakfast. I heard the sound of bullets just as they got in their vehicles. I heard shouting. The gunmen ordered them to hurry and get into a car and then they yelled at us to lie down. I was shocked and I laid down on my chest," recalled the witness.
"After they left, I witnessed a dying soul today (Inalilaahi wa ina illeyhi raajiun) - the driver - and two people who were also injured," the witness told Somalia Report.
Abdirizack Ibrahim (Kabahay) was seriously injured at the stomach while the identity and injuries sustained by the second victim are unknown. Efforts are underway to airlift the injured to Nairobi for medical attention.
Another witness, however, said the ambush happened while the vehicles were moving.
"The four were part of the delegation from NRC who were going to Ifo refugee camp to pick police for field visits but were abducted on the way before they could reach the police post," an aid worker who sought anonymity told Xinhua by telephone.
The Kenyan military, which has troops in Somalia as part of the African Union peacekeeping mission, and police immediately launched a massive manhunt for the suspects and hostages.
"I can confirm that military helicopters have been dispatched," Colonel Cyrus Oguna of the Kenya Defence Forces told Reuters.
The UNHCR vehicle was reportedly found abandoned 20km from the camp.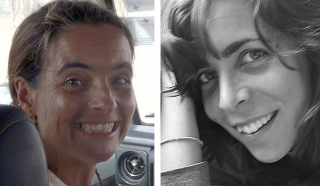 Although the gunmen remain unidentified, fingers are pointing to al-Shabaab, the hardline Islamist group battling for control of Somalia and linked to al-Qaeda. The group has suffered territorial and financial loses in recent months as allied forces advance to their stronghold in Kismayo, a port city in Somalia's Lower Juba region. Most recently the group threatened to attack targets in Kenya in retaliation for their involvement in Somalia.
Last October, two Spanish aid workers from MSF, Montserrat Serra and Blanca Thiebaut, were kidnapped from Dadaab camp and are still being held in Somalia.
Dadaab, was set up in 1991 and shelters nearly 500,000 refugees, recognized as the largest refugee camp in the world mainly those who fled famine and war in neighboring Somalia.
Somalia Report will continue to monitor developments.