Women And Children Have It The Worst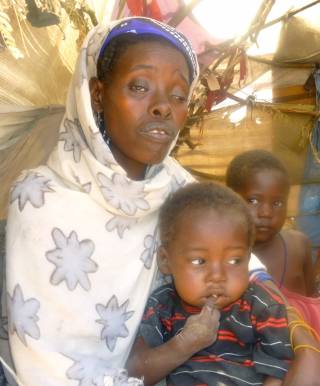 Mogadishu - As fighting and violence ravages the war-torn country of Somalia, women struggle to earn a living for their their families while their husbands stay at home affected by widespread unemployment after the collapse of military regime in 1991 followed by lawlessness and chaos lasting more than 18 years.
"Women and children deal with severe living conditions and should be settled with the assistance of the international community and the Somali communities abroad," said Anab Ali Elmi, deputy chairman of National Somali Women Organization speaking to Somalia Report in Mogadishu.
Women and children become the first and continue to be the most affected by fighting and typically make up more casualties during the fighting in Mogadishu and elsewhere in the country.
"We have fled from North Mogadishu and now turned into an IDP family, our life depends on unsustainable foreign aid," said Khadija Mohamed, a 36 years old mother, from her shanty hut in a newly established Midnimo IDP camp in Madina in the south/west of the capital, Mogadishu.
Sometimes women selling khat, a sedative plant chewed by Somalis, are caught in the cross-fire between government forces and anti-government insurgent militias. And now, Al Shabaab announced they are going to ban the sale of the drug in areas under their control, forcing these women to find another source of income in an already difficult market.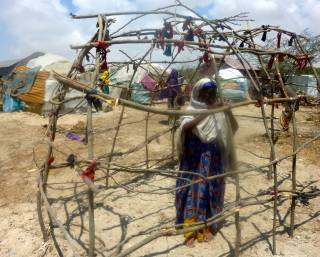 "I have been carrying on selling a tea-shop in the open market near KM 4 intersection for the last four years along. Everyday I am victim to life threatening risks and witness the deaths of my women colleagues doing small business by selling tea, khat and vegetable," said Halimo Ali, a mother of two children whose husband was shot dead in Mogadishu last year by un-identified gunmen with masks on their faces.
Somali women also do domestic works taking care of children and other household activities parallel to supporting the family by earning the livelihood from their business.
"Fighting and violence are yet to cease and suffering of women and children is ongoing, but nobody cares," said Anab Ali Elmi, deputy of National Somali Women Organization with despair, speaking to Somalia Report.