20,000 At Risk From Drought In Mudug
24 People Died In The Last 2 Days In Gawan Village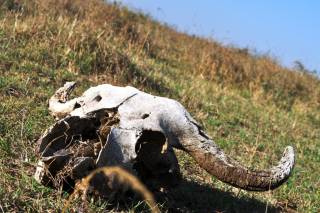 Somalia is facing what could be an extremely serious drought that has taken toll on humans and livestock in Southern Somalia.
Somali elder in Mudug, Sheikh Mohamed Hajji Ahmed, warned that some 20,000 Somalis in the outskirts of Mudug—Southern Somalia, or 27% of the population, are facing humanitarian crisis.
"At least 24 people, mostly children and women were killed in two days by severe drought in Gawan village, 25 Km to Mudug, while several others need assistance," Mohamed Hajji told Somalia Report.
"Elders, Somali government, the donors, and authorities in areas with populations in need must handle now to ensure we can take action to any downturn," he said.
Mohamed said Somalia is facing 'a much larger-scale disaster' due to severe drought as an lack of rain is destroying the war-torn nation.
"Recent violence in Somalia, especially Mogadishu, has forced more than two million people to flee their homes, some of them are IDP's in Southern part of Somalia," the 64 year old said. He added, "they flee from war but now drought is killing them."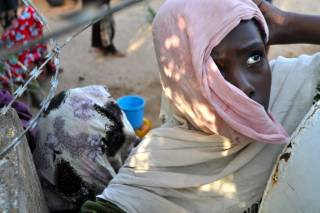 Al Shabaab blocks Aid
The elder accused the anti-government group of blocking humanitarian aid meant for people devastated by drought and famine.
"UN watchdogs are unable to deliver relief aid to thousands of people faced with serious shortage of food, severe drought, and not enough rain," he added.
UN said an estimated 2.4 million people – or about a third of the country's 7.2 million people – are in need of relief aid as a result of drought and two decades of conflict.
On August 2010, World Vision, the Adventist Development and Relief Agency, and Diakonia were ordered out of southern Somalia after they were accused of actively propagating Christianity.
According to the UN Office for the Coordination of Humanitarian Affairs (OCHA), some 20,000 Somalis have left their homes in the past month to try and find better life, joining some 1.46 million Somalis who have been displaced by the conflict in their country.
In 2009, Somalis were the third-largest group seeking asylum in industrialized countries, with more than 22,000 claims, after Iraq and Pakistan, according to figures from the UN High Commissioner for Refugees.
More than 300,000 out of Somalia's estimated 1.4 million internally displaced people (IDPs) are sheltering in Mogadishu alone. Most of the displaced live in poor and degrading conditions on makeshift sites in southern and central Somalia.