Breaking News
Land Mine Kills Two at Mogadishu IDP Camp
Blast Hits Badbaado Camp, IDPs Flee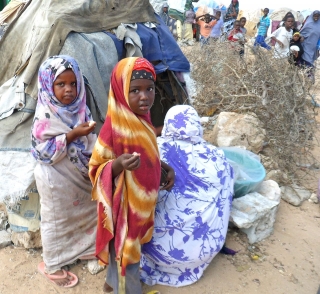 At least two people died and five others were wounded after a land mine went off inside Badbaado, Mogadishu's largest camp for internally displaced persons (IDPs), forcing hundreds to flee, according to witnesses who spoke to Somalia Report.
Shariifa Abdullah, one of the IDPs living in the camp, confirmed the incident.
"I saw two people who were killed. I knew one of them. We just don't know what happened, who is behind the attack or why they did this. Some people said the government soldiers near the IDP camp were the ones targeted," she told Somalia Report.
Another witness claimed one of the dead was a government soldier.
Other sources indicate the land mine may have been an improvised explosive device, but this is unconfirmed.
Badbaado IDP camp, located in Dharkinley district, was established last year by the Somali government to provide food and shelter for Somalis who were internally displaced due to the famine that ravaged the country.
The camp has been the site of countless allegations of looting and rape since it opened eight months ago.
The situation remains tense in the camp as government soldiers search for those responsible.