Feature
An Expiration Date on Life?
Mogadishu's Problems with Expired Medication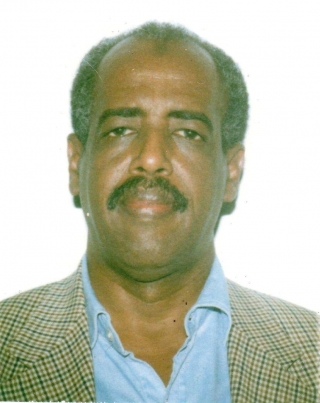 In an attempt to ascertain the sale and use of expired drugs in Somalia, Somalia Report conducted interviews with a number of people in the health sector as well as victims who have fallen prey to the illicit practice. Local chemists and elders have confirmed the circulation of these drugs that are largely supplied by foreign companies. Some sources declined interviews citing fear for their lives. They however assert that expired drugs abound and are in circulation in Mogadishu.
Dr. Luul Mohamed Mohamoud is the head of children's ward at Banadir Hospital in Mogadishu and was interviewed by Somalia Report on this issue.
What are the effects of expired drugs on patients?
These drugs have the capacity to adversely affect animals and human beings. I cannot expound in detail however, the use of expired drugs poses a great risk to human life. It may release toxins into the human body and result in instant death. Expired drugs lack effective potency and may not heal a patient as required. Patients may be subject to relapses and chronic illnesses due to ineffective treatment. This occurs at a great cost in terms of time and money.
Are patients in Banadir hospital prescribed expired drugs?
No. There have been no such incidents at Banadir hospital. We constantly check the sell by date of medicine before use. Our nurses and health staff have handled numerous cases of children suffering from use of expired drugs, overdose and wrongly prescribed treatment.
Have there been fatalities of such cases in Banadir hospital?
Yes, but I do not have the exact number of these casualties right now. I can only estimate that we lost at least one child every week due to complications arising from the use of expired drug in the past year.
Are children the only casualties at the hospital?
I am the head of children department in Banadir Hospital and can only refer to facts concerning children at the hospital.
How do you ascertain that a patient has used expired medicine?
We immediately record the status of the patient on arrival at the hospital and ask family about the last dose of medicine that the patient took including what they drank or ate.
Who supplies the Banadir hospital with medicine?
We work here voluntarily and are similarly dependent on donations. Our drugs are supplied by international aid agencies and Somali diaspora abroad.
How does the Somali Transitional Federal Government (TFG) ensure efficacy of drugs supplied to this facility?
I am not privy to the management strategies of the TFG in regard to the hospital. I can only speak on behalf of the Children's department at the hospital.
It is common knowledge that most pharmacies in Mogadishu lack proper storage facilities for medicine. Can you tell us more about the storage and drug management guidelines of the hospital?
We have adequate storage facilities and properly store our medicine. Drugs are stored in cool, dry places and protected from direct sunlight. Drugs are burnt immediately upon expiration.
Do you advice patients on the dangers of using expired drugs and purchasing of medicine over the counter?
Yes, we advice our patients to frequent Banadir Hospital for effective medication and quality drugs.
According to sources in Mogadishu, some pharmacies in Banadir region illegally adjust the expiry date of drugs, and sell them in the markets. Is that true?
We have heard similar reports. The problem is rampant among unprofessional pharmacists making money out of drugs since there are no controls in place. They are able to illegally import these items by sea and air. They are eventually sold secretly in the markets.
How can we solve the problems of expired drugs and their usage?
That is an important question. We can solve this problem by learning from the experience of loss and pain that it has subjected us to. Many have been adversely affected and have sought treatment in various medical centers including ours. We strongly recommend that the Transitional Federal Government's Ministry of Health ensure the efficacy and quality of drugs that imported including what goes into the al-shabaab controlled areas of southern parts of Somalia and other semi-autonomous administrations in the rest of Somalia.
Somalia Report also interviewed Professor Osman Aden Abdulle, the chairman of Banadir University who currently works at Aden Abdulle hospital in Mogadishu. You worked as a doctor before the civil war in Somalia.
Have you witnessed the sale of expired or poor quality drugs in Mogadishu?
Yes, I have had a personal experience with illegal pharmacists. During Mohamed Siad Barre's military rule, I purchased drugs from a pharmacy in my neighbourhood and upon opening the package I noticed that the tablets were mixed with sand and they had expired and some tuberculosis medicine was made from flour. I immediately informed the Ministry of Health and the salesman was charged for the crime. The government was in complete control and had set up many checkpoints to investigate loads carried on vehicles.
The Ministry of Health once regulated the import of drugs and monitored use and distribution by pharmacies and hospitals. The current situation in Somalia is dangerous and requires control mechanisms that ensure access to quality drugs. International laws demand that drugs pass stringent quality tests but numerous pharmaceutical companies dump their poor quality products in Somalia.
Do you know any companies and countries that supply expired medicine to Somalia?
Companies that supply expired drugs to Somalia are well known but I cannot mention their names. These drugs are brought from Asia and neighbouring states. I have seen drugs with adjusted expiry dates being sold by pharmacies in Mogadishu. I urge the media, both local and international to conduct investigate reporting on these illicit drug sellers in Somalia.
What are the major reasons why companies would supply these drugs to the public?
They are purely profit driven. They seek to make money out of medicine that is unfit for consumption. They also provide them at a lower price to attract a larger market. This worsens the impact.
What are the effects of expired drugs on a patient?
It directly affects the health of the patient since organs like the kidney, heart and brain are endangered. Blood pressure which is a precarious and vital body function can easily alter and lead to a fatality. We have heard several people claiming to have suffered no negative side effects after using expired medicine that was purchased over the counter and without a doctor's prescription. This only helps fuel the fire that sustains an illegal trade. As part of Mogadishu's administration, we vow to do our best to stem this harmful practice.
Somalia Report also interviewed Somali pharmacists in Mogadishu. Sadia Mohamed, was once a pharmacist in Wardhigley district of Banadir region. Her business shut down due to fighting in Barhada neighborhood. She confirmed to Somalia Report that many establishments dealing in medical supplies within the Bakara market adjust the expiry date of medicines and replace them with new and false dates.
How did you ascertain that the expiry dates had been altered?
I learnt to keenly check the expiry date stamp on the packaging. A lot of them had the original dates erased and new ones re-written on top of the old markings.
In 2002, Abdifatah Hassan was unknowingly given a dose of expired medicine while under treatment in a local health center in Suqa Howlaha. He told Somalia Report of the scary experience that nearly cost him his life.
"I was complaining of diarrhea before I was taken to hospital but the nurse gave some medicine which worsened my situation. It was my brother who later saw the expiry date of the drugs that were prescribed to me and we discarded them. I was not the only patient who was prescribed such medicine. There were many others in the hospital ward who were given these drugs."
Veterinary doctor Nuradin Abdi works at Fresh Meat Company in Mogadishu. He confirmed that expired drugs are blatantly on sale in Somalia since the collapse of Siad Barre's military in 1991.
He informed us about the effect of expired drugs on animals.
"It is very dangerous for animals and may lead to instant death. Varying reactions to toxins in the body may result in contrasting symptoms in animals. Some animals suffer from leukemia, tremors, weight loss, fever, coughing, diarrhea and many other diseases.
Do you advise pastoralists on the right drugs to purchase for their livestock since many traders in Afgoye markets who peddle drugs on tables are illiterate?
Yes, we continuously advise them and work as a team to provide treatment for livestock in Lower Shabelle and the central regions.
Since the former president Mohamed Siad Barre was ousted from Mogadishu on January 27, 1991, markets are unregulated and do not prevent businessmen from striving to make the most money. Expired drugs are brazenly sold in Mogadishu.