Exclusive
Clans or Political Parties?
Can The 4.5 Clan Structure Evolve Into Democratic Political Parties.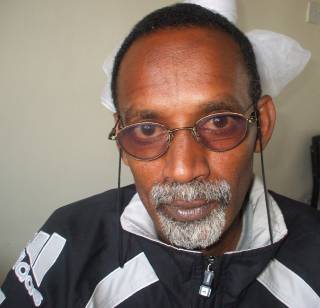 Several political parties have been formed in the Diaspora, some as early as a few years after the two decade anarchy started in Somalia. These parties involve individuals who are or used to be influential in Somali politics. Others are elites and professionals living abroad feeling party politics would initiate some democracy that may change the dynamics of Somalia.
Although Somalia's first president, Adan Abdule Osman, was the first African leader to voluntarily relinquish his post after he lost the 1967 presidential election and the last democratic polls in Somalia, one wonders how would political parties, democracy and even elections might be possible in Somalia's near future.
The political party activists are so serious that you can't imagine their campaigns for presidency and other leadership positions going on in the Diaspora. Some of the activists are also doing everything possible to ensure they are supported by members of the current Transitional Federal Parliament and even lobby some grass root support. Others are fighting the existing system in the country through criticism in the media and even rejecting the previous government administrations that were formed.
Influential individuals involved in the formation of those political parties include: General Maslah Mohamed Siyad (son of former president, Siyad Bare) and General Mohamed Saed Hirsi (Gen. Morgan), Morgan and Maslah formed the Democratic Party of Somalia (DPS) in Nairobi, Former Prime Minister Abdirizak Hajji Hussein and Prof. Abdi Ismail Samatr also formed Hiil the Qaran party in the United Kingdom.
After following the stories of many political parties that were formed after the fall of dictator Siyad Bare's government, Somali Report sort to understand if political parties are necessary at this time and why the beating of political drums abroad when in the country it is a total mess.

Somalia Report asked, Fadil Sheikh Mohamud, the chairman of Somali Peace and Progress party if it is too early to start party politics in Somali. "Everything is possible and we need to try with confidence and tolerance. Therefore, our party is working very hard, day and night, to restore Somali historical democracy and parties, which we lost in 1969," Fadil replied.
In Somalia tribes always come into play, and of course the infamous 4.5 system of sharing leadership positions is still there. Somalia Report asked Fadil if their party complies with "the 4.5 rule." Fadil replied that their party members and officials are mainly educated youths who are actively involved in the party who are not interested with clan divisions.
"We focus and discuss the solutions, not the problems by using our two slogans: "Forget. Forgive. Move Forward. Use the past for history, not retaliation. Use the future for building, not destroying," Fadil suggests.
However, Mohamed Nur Shegow, a member of the transitional federal parliament, believes it is too early to talk of political parties. "For now there are more necessary things to focus on; reconciliation, peace and reconstruction," says MP Shegow. "Those who are forming the political parties should first participate in the peace process that is aimed to end the two decade anarchy in the country," Shegow added.
Probably in Somalia today, there are only tribal alliances and other movements that are based on religious sects (like Al-shabab, Ahlu-sunna and Al-Itihad groups) which have followers. Members of the Transitional Federal Parliament are yet to divide themselves into political parties. In fact the seats are shared according to clans. One wonders whether the political parties will be effective anytime soon.