Analysis
Analysis of Al-Shabaab's Ban on Aid Agencies
TFG Argues Ban Intended to Punish Kenya, Will Harm IDPs Instead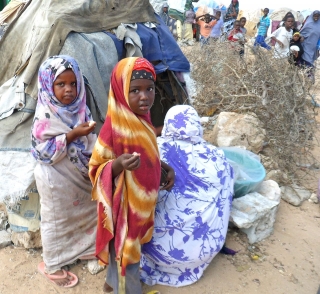 In November, al-Shabaab issued a list of international aid agencies which they have banned from operating in areas they control. The agencies most affected are those associated with and run by the United Nations.
Al-Shabaab leaders told Somalia Report that they view the ban as necessary to keep Christians from infiltrating the Somali community. Foreign policy analysts, however, think that al-Shabaab are banning the agencies in a misguided attempt to punish Kenya, since many of the aid agencies are based in Kenya.
"Al-Shabaab views the ban as a means to punish Kenya, yet it's the Somali people who continue to suffer," an analyst at the Somali Defense Ministry of the Transitional Federal Government (TFG) told Somalia Report, on condition of anonymity.
"Al-Shabaab believe that the ban will force Kenya to withdraw its troops from Southern Somalia, citing humanitarian crisis in Somalia," he added.
The ban will do more immediate harm to the IDPs now returning back to their homes, after rains fell in some of the regions of Somalia that had been most affected by severe drought. In late November, more than 300 families returned back to the regions of Bakool and Lower Shabelle.
Director General of the TFG National Security Agency, Ahmed Maalim Fiqi, told Somalia Report that the decision to ban the aid agencies is a clear indication that al-Shabaab fighters want to further punish the drought-ravaged people of Somalia.
"They want to starve the people, they have made a list of those local and international aid agencies who they say can no longer operate in areas they control. Al-Shabaab wants to displace the people again, after those agencies have assisted in improving the conditions of the IDPs," Fiqi said.
Mogadishu Mayor Ahmed Mohamed Noor Tarsan argued, in an interview with Somalia Report, that by withholding food aid and banning aid agencies, the al-Shabaab group is trying to regain control of the IDPs. "They did this to weaken the people, so they can control them. If you control the food, then you control the people, so that's why insufficient food has reached the hungry people in different areas," he said.
Tarsan predicts disaster if al-Shabaab persists with the ban on aid agencies.
"If Shabaab continues to try to control the food supply, or worse to deny basic human rights to nutrition, that will destabilize those areas that are only just recovering from famine," he warned.
This is the second time al-Shabaab has imposed bans on local and international aid agencies from operating in the regions of Somalia under their control, even as east Africa reels from a drought crisis that has claimed the lives of thousands and displaced millions of others.