Aid Delievered in Middle Shabelle Region
Blind and Disabled Receive $8 Each In Aliyale Village, Bal'ad District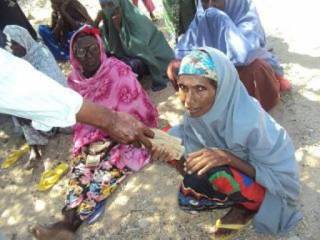 Hundreds of blind and disabled people in Aliyale village, Bal'ad district in Middle Shabelle who have been displaced by drought and war, were supplied aid and cash from Somali women in Denmark.
Although they wished to remain anonymous, the women's representative Mohamud Hassan Omar, told Somalia Report that each woman donated at least $200. Each of the 100 people seeking donations received 100,000 in local currency (equivalent to US$8).
The chairman of disabled living there, Abdi Hussein Ago Lab, told Somalia Report, "we are so much indebted for our brothers/sisters who delivered us this aid of money; we appeal other brothers to refer those brothers who assisted us."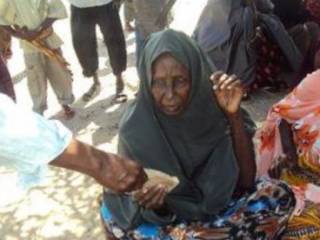 Abdi added that there is an extremely low standard of life due to drought and the fact that Al-shabab banned international aid organizations from delivering humanitarian aid to the region.
Yesterday the TFG's Minister of Women's Development and Family Issues provided humanitarian aid for drought displaced people who moved to the Dharkeley district in Mogadishu.