Aid Offices Raided in Baidoa
Move Comes as List of 16 Banned Agencies Published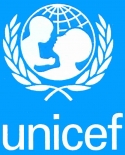 Militant Islamist group al-Shabaab has seized the offices and equipment of several aid agencies in Baidoa, as the group issued a list of foreign organizations it said were banned from Somalia for conducting illicit information gathering operations.
Witnesses said that fighters raided the offices of UNICEF, WHO, Concern and COOPI in Baidoa early Monday morning.
"They put armed militias in front at the offices of these aid agencies," an aid worker who wished to remain anonymous told Somalia Report.
"We do not know why and what they are going do in the coming hours. But the situation is very bad for the staff."
The insurgents were taking computers, documents and equipment from the offices, and residents said there was a heavy militia presence.
"The UNICEF office in Baidoa was occupied by al-Shabaab at 7:30am this morning and our staff, who were in the office at that time, were asked to leave, and the office is still occupied. All UNICEF staff are safe," Iman Morooka, a spokesperson for the UN children's agency told Somalia Report.
"We are currently assessing the implications of this on our humanitarian operations, and we are extremely concerned that any interruption in humanitarian assistance could result in the death of thousands of children suffering from severe malnutrition and disease," Morooka added.
The raids came as the Office for Supervising the Affairs of Foreign Agencies (OSAFA) posted a statement on amirrnuur.com with a list of 16 aid organizations it said were banned, including those whose offices were raided. Al-Shabaab has long banned many agencies from operating in its territory, but UNICEF was amongst the agencies still operating in Baidoa.
Al-Shabaab said the agencies were misappropriating funds, collecting data through dubious programmes and "working with international bodies to foster secularism, immorality and the degrading values of democracy in an Islamic country."
Some of the aid agencies were attempting to convert poor Muslim children to Christianity and attempting to undermine Sharia law, the insurgent group said.
Al-Shabaab's stance against foreign aid agencies has been blamed for exacerbating the humanitarian crisis in Somalia, which has seen tens of thousands die in a blistering drought.
The full list of agencies follows:
Office of the United Nations High Commissioner for Refugees (UNHCR)

World Health Organisation (WHO)

United Nations Children's Fund (UNICEF)

United Nations Population Fund (UNFPA)

United Nations Office for Project Services (UNOPS)

Food Security and Nutrition Analysis Unit (FSNAU)

Norwegian Refugee Council (NRC)

Danish Refugee Council (DRC)

Concern

Norwegian Church Aid (NCA)

Cooperazione Internazionale (COOPI)

Swedish African Welfare Alliance (SAWA)

German Agency For Technical Cooperation (GTZ)

Action Contre la Faim (ACF)

Solidarity

Saacid