Drought Devastates Central Somalia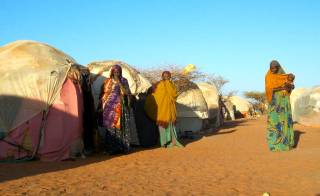 The drought has severely affected most of central Somalia. The most affected are the pastoralists who live the areas surrounding major towns such as Guri-el, El-dher, El-bur, Abudwaak, Adaado, Balanbal,and provincial headquarter of Gal-gaduud Province Dhuusmareb.
The drastic situation has been exacerbated by arrival the displaced people from the surrounding areas and other parts of country with their animals, making the meager remaining resources even more scarce.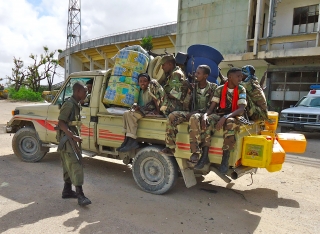 This happening in the eyes of the international community despite the willingness of the administration to work with anyone who can provide assistance. Most of this area is controlled by a moderate Islamist Group known as Ahlu Suna Waljama, who request assistance, unlike areas controlled by Al Shabaab. When Somalia Report visited the IDP Camps, their dire need of food, water, and shelter was clearly evident.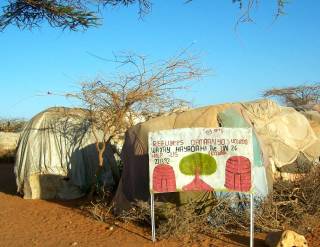 Drought has displaced tens of thousands of Somalis, according to the UN. Their latest report can be read here.
More than 32% of the population is affected by drought, according to the Food Security and Nutrition Analysis Unit. Their full report can be read here.