AMISOM Denies Looting Hospital
African Union Offers to Help SOS Hospital Reopen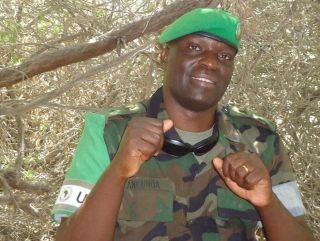 African Union peacekeeping forces in Somalia (known as AMISOM) denied on Wednesday rumors that AMISOM was involved in the looting of SOS Maternity Hospital in Mogadishu and pledged its support for reopening the hospital.
AMISOM spokesman Paddy Ankunda told Somalia Report their forces were not involved in any acts of looting on the hospital's property.
"The hospital is not in our line of defense so we could not have been involved, but we will do some arrangements to bring the hospital inside our defenses so that the public can have access to it," he explained.
SOS Hospital, in the north-eastern edge of the capital, has been a frontline in the fighting between Somali government and AMISOM forces battling against the hardline Islamic militant group, al-Shabaab since early October.
According to Mohamed Bile Muse, the director of SOS Maternity Hospital, the facility used to treat 500 women each month while about 800 children also received medical help.
"Unfortunately, none of those people receive medical help today," he said. "AMISOM told us that they will help with the reopening of the hospital and we are grateful to them."
He added that at least ten computers and large quantities of medicine were missing from hospital warehouses, but could not say who might have been responsible.