Iranian Aid Arrives in Mogadishu
5,000 Tons to Reach Famine Victims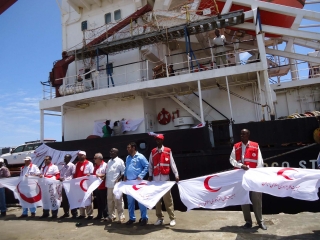 A ship carrying 5,000 tons of humanitarian aid donated by Iran arrived in Mogadishu Monday as Islamic nations continued their support of famine-stricken Somalis. The deputy chairman of the Iranian Red Cross, Mohamed Hashim, told Somalia Report the ship was carrying rice, flour, sugar, medicine and shelter materials.
"We always try to help our Somali brothers ... this aid is not only from the government, but civilians who organized collections across the country," he said.
Iran's foreign minister had promised the aid, as well as several million dollars for health centers, during an earlier visit to Mogadishu.