Drought Now Affects 32% Of Population
New Report Details Heightened Impact on Somalis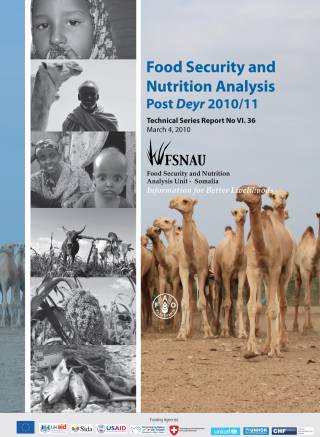 The Food Security and Nutrition Analysis Unit - Somalia (FSNAU) has determined that the number of people in need of humanitarian assistance in Somalia has increased by 20 percent to 2.4 million. This figure is 32 percent of Somalia's 7.5 million people.
The lowered rains during Deyr have created a severe water crisis, substantial crop harvest failure and increases in the prices of water and local grains.
The FSNAU identifies about 910,000 of Internally Displaced Populations (IDPs) as a single population in crisis; in addition, 940,000 people in Acute Food and Livelihood Crisis (AFLC) and 535,000 in Humanitarian Emergency (HE) are concentrated in rural and urban areas.
Download the full report here