Premier Condemns Abduction of Aid Workers
The Spanish Aid Workers Were Kidnapped In Kenya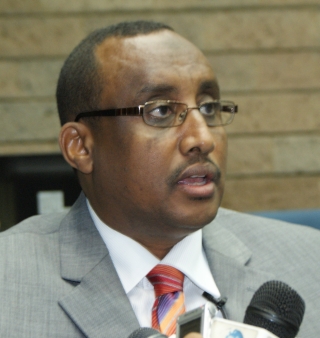 Somalia's Transitional Federal Government (TFG) Interim Prime Minister Dr. Abdiweli Mohamed Ali has strongly condemned the abduction of two female Spanish aid workers who were kidnapped on Wednesday in Dadaab refugee camp in northern Kenya.
Speaking to reporters in the Somali capital on Saturday, the Harvard-educated premier decried the rising cases of insecurity ocassioned by suspected Somali insurgents.
"We believe that the extremist group of al-Shabaab has kidnapped the two female Spanish aid workers," said Dr. Ali.
The abduction of the Spanish volunteers who worked for the charity Medecins Sans Frontieres (MSF) is the latest in a string of attacks against foreigners.
Barely two weeks ago, Somali gunmen abducted a French woman in the Kenyan resort town of Lamu. In September, a British couple on holiday in the Kenyan coast was also attacked near the border with Somalia. The armed attackers killed the husband before speeding off with his wife.
The prime minister stressed that the recent attacks by the al-Qaeda-linked Islamist group, continued to pose new threats to refugees in Kenya.
Meanwhile, the Kenyan government has mounted a spirited counter attack against the militant group that has wrecked havoc in the Horn of Africa region.
According to reports, all the victims are being held hostage in undisclosed locations inside Somalia. It is still unclear if the abductors will demand a ransom or not.