Cost of Water Skyrockets in Sool
$3 Per Container Highest in Somalia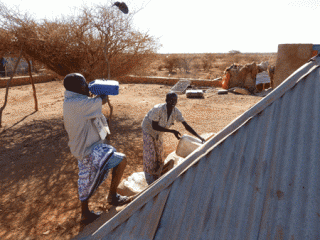 Somalia's semi-autonomous region of Puntland, especially Sool region, is suffering a lack of water, causing livestock to die and prices to soar, officers, elders and residents say.
Taleex District and Sarmaanyo county are the most seriously affected.
"We don't have enough water, people are seeking water to live and our livestock will die because we can't be in this situation for a long time; the rain has not yet come this year, and our reservoirs are dry," the governor of Taleex District, Ahmed Mohamed Shaacuur (known as Ilweyn) told Somalia Report.
Officials and elders said that water is being trucked in from other regions, with one container now costing $3. In south and central Somalia, the price is a maximum of $0.63, in Puntland $1, and in Somaliland just over $2.