A Doctor's Daily Difficulties in Mogadishu
Too Many Patients and Not Enough Supplies Are Typical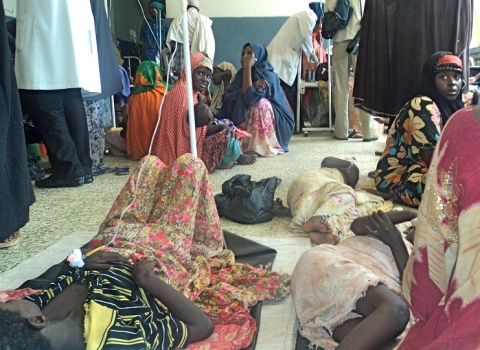 Under-appreciated and over-worked, doctors in Somalia face extremes on every front - lack of supplies, gunfire, too many patients, not enough trained staff, and deteriorating facilities. In an attempt to understand their daily routine and passion to help others, Somalia Report's Mohamed Abdi Maddaale spoke with Dr. Lul Mohamud Mohamed, the head of children's department of Benadir Hospital in Mogadishu, Somalia.
"I have been a doctor for 23 years and I meet patients everyday except on Friday. I feel very happy when I am doing my work because I am helping my brothers and sisters," said Dr. Lul.
In a typical day, she mainly treats children with severe malnutrition, diarrhea and anemia, but has to direct her attention on the more seriously ill patients.
"For the sake of this acute cases, its compulsory for me to really focus but it is hard because I have to meet with 100-150 patients a day. We have too many patients and not enough doctors. The really good doctors leave Somalia or work in private practice, not in a public hospital like this," she explained. "We desperately need qualified doctors."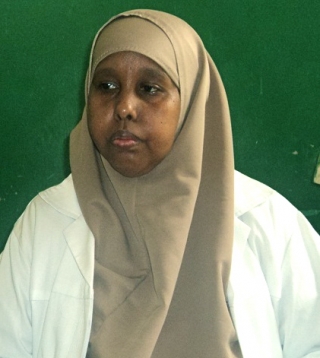 As I accompanied her while she treated patients, I asked her why she decided to become a doctor.
"This is the result of my dream. As a child I was really interesting in becoming a doctor. It seems my dream was answered," she said with a laugh as she looked around the room crowded with patients lying on any remaining open space on the floor.
I tried to ask Dr. Lul more detailed questions, but she was so overwhelmed with patients that she simply didn't have time. I didn't dare take her away from her work as children were literally dying around me.
As I looked around, I saw a father crouched on the floor sobbing. The doctor explained that two of his children died in two consecutive hours.
I asked if I could talk to her when she was done at the hospital, but she explained that her day was far from over. After treating patients all day, she then heads to Benadir University where she serves on the faculty and lectures about medicine.