UNICEF Deliver Relief Aid to Gedo
TFG and ASWJ Troops Guard UNICEF Supplies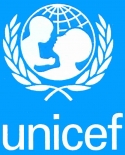 The United Nations Children's Fund (UNICEF) delivered relief supplies on Sunday to drought affected and displaced people in Garbaharrey district of Gedo region in southern Somalia for the first time in almost five years.
UNICEF Communications Officer Iman Morooka said, "UNICEF has successfully airlifted yesterday (21 August) five tons of life saving supplies to Garbaharrey, Gedo region in southern Somalia," in an email to Somalia Report.
According to Iman, the supplies consisted of micro-nutrients and medicines to be provided to malnourished children through the therapeutic nutrition sites in the area, as well as emergency high energy biscuits that will benefit 750 vulnerable children and their families in Garbaharrey and Bardera.
When the planed landed in Garbaharrey, UNICEF's partners in the area received the supplies while Transitional Federal Government (TFG) troops and Ahlu Sunna Wal Jamaa (ASWJ) forces provided security.
ASWJ spokesman in southern Somalia, Sheikh Mohamed Hussein, told Somalia Report that this is the beginning of much more aid that will come to Gedo region from the relief agencies.
"Al-Shabaab imposed sanctions on this community, but after five years the international community can finally deliver goods to help this poverty stricken community. We hope this will be the beginning of good times for the Somali people since relief agencies can now operate freely in Gedo," said the spokesman.
Hundreds of people living in Garbaharrey came out to see the plane and shouted encouraging words supporting the Somali government and thanking UNICEF.
The TFG and their allied of ASWJ forces are in full control of Garbaharrey district, which they seized from al-Shabaab in early May.
UNICEF is one of the few agencies operating in al-Shabaab controlled areas. On July 13, 2011, UNICEF delivered 5 metric tons of nutritional supplies to victims in insurgent stronghold district of Baidoa.
Supplies Arrive in Mogadishu
Meanwhile, two other airplanes carrying aid from Iran and Sudan landed at Mogadishu's Aden Adde airport on Monday.
The plane from Iran delivered rice and white flour while the plane from Sudan was carrying sorghum and other aid supplies.
Zaher Rostami, the general secretary of Iranian Red Cross, told the media that they sent 148 ton of food, valued $3 million, which was paid for with donations from the Iranian people.