UN Delegation Arrives in Bosaso
Mark Bowden to Assess Humanitarian Needs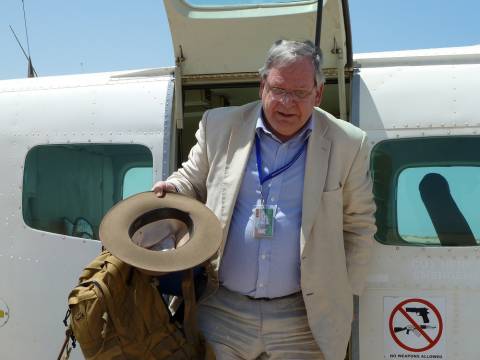 A UN delegation led by Mark Bowden, the UN Resident and Humanitarian Coordinator, UNDP Resident Representative and Designated Official for Somalia, arrived in Bosaso at noon on Sunday.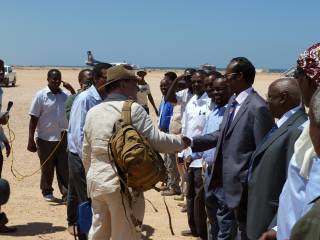 Bowden's delegation was received by Puntland officials including Finance Minster Farah Ali Shire, Port Minster Said Mohamed Rageh, Bari Governor C/hafid Ali Yousuf, and Bosaso Mayor Mohamud Beldaje Farah.
Over the next three days Bowden said his delegation will visit different parts of Bosaso to assess the humanitarian situation in the region, including IDP and refugee camps where thousands of people have migrated due to violence and drought in their regions.
The UN previously announced that over two million Somalis are in desperate need of humanitarian supplies due to the ravaging drought and the escalating violence.