Breaking News
UN Declares Mogadishu Part of Famine Zone
IDP Camps of Afgoye Corrider and Lower Shabelle Included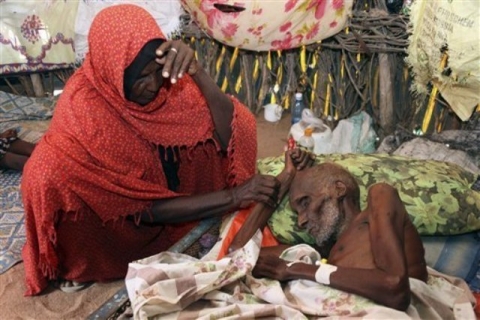 According to the highlights of the United Nations' noon briefing the rapid increase in the number of people requiring help is exceeding the contributions needed to provide emergency relief. The UN's Humanitarian Coordinator, Mark Bowden, announced that three additional areas – the Afgoye corridor, the capital, Mogadishu, and Middle Shabelle – have slipped into famine due to the massive influx of Somalis into the city in the last two months.
HUMANITARIAN APPEAL FOR HORN OF AFRICA FACING $1.4 BILLION SHORTFALL

- The Office for the Coordination of Humanitarian Affairs (OCHA) says that the appeal for the Horn of Africa is still only 44 percent funded and that an additional $1.4 billion is still required to respond to the crisis.

- On 29 July, the Office revised the number of people in urgent need of humanitarian assistance to 12.4 million, identifying an additional 800,000 people in need. However, since then, funding commitments have only risen by 4 percent.

- At Kenya's Dadaab camps, the UN Refugee Agency (UNHCR) says that arrivals for July topped 40,000 people, the highest monthly rate in the camp's 20-year history.

- UNHCR also says that a mass screening for malnutrition conducted in two of the camps of the Dadaab complex in July revealed alarmingly high rates of acute malnutrition and that the under-five mortality rate is on the increase.

- The Agency has now transferred more than 10,500 recent Somali arrivals to Dadaab's Ifo camp extension in an ongoing relocation operation. It has airlifted thousands of tents to Kenya for the Dadaab population but says it needs an additional 45,000 tents for the new arrivals.

- The Agency is also concerned about Dadaab's water resources, which could soon be reaching peak capacity.