WFP Delivers 14 Tons of Aid to Mogadishu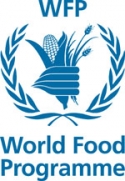 Despite yesterday's clearance delays, the United Nation's World Food Programme (WFP) was successful in delivering its first shipment of 14 tons of aid to Mogadishu after its plane landed at the international airport at 5:00PM at local time today. This marks the first aid delivery since the UN officially declared a famine last week, according to a WFP spokesman.
"WFP launched the first aid assistance to Somalia responding to the famine that the country is experiencing," WFP Spokesman David Orr told reporters at the airport. "The plane was carrying 14 tons of nutrition food for children."
The food, mainly a peanut-based paste, was moved to WFP stores in Mogadishu's airport and is expected to be distributed on Monday and Tuesday.
"We as the WFP will not distribute the food directly to the people, but we have partners in the ground and they will distribute the nutrition food on behalf of WFP," the spokesman said during his speech to the reporters.
The UN said last week that close to 3.7 million Somalis are at risk of dying from starvation due to the drought ravaging the Horn of Africa nation.