Breaking News
WFP Airlift Aid Delayed By Clearance Issues
WFP Hopes to Deliver Aid to Starving Somalis by Wednesday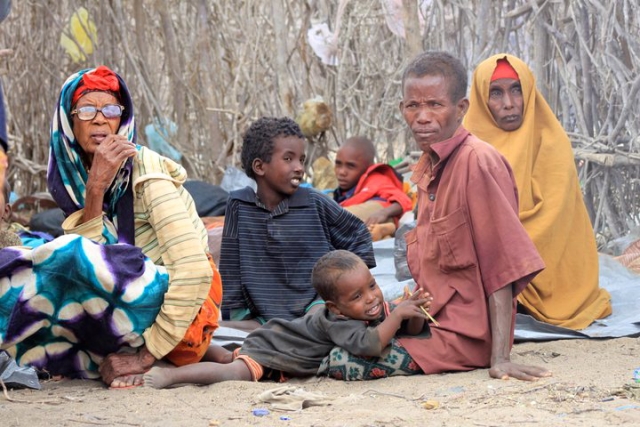 The UN's World Food Programme (WFP) on Tuesday said it failed to embark on its much-anticipated airlift aid mission to Somalia due to "layers of clearances" imposed upon them by airport, customs and security officials.
The plan to airlift aid followed a decision by the UN to aid millions of Somalis from suffering the effects of the worst drought to have hit the horn of Africa region in 60 years, particularly in Mogadishu and Gedo region.
WFP's Horn of Africa Spokesperson Challiss McDonough told Somalia Report that they have been delayed by a number of clearances.
"We have been trying to get clearances from the airport authorities, customs official as well as security clearances," said Ms. McDonough.
Despite the delays, the WFP is preparing a plane to immediately delivery aid once the green light is given by the authorities.
"As we speak, we are loading one of our planes with food. We are expecting to be cleared by Wednesday," she said.
The first plane is expected to carry highly nutritious food, including a peanut paste, for children under the age of five, suffering from acute malnutrition. Other flights will carry between 14-19 metric tons of high energy food to combat malnutrition.
Once cleared, some of the flights will land in Dolo Ado, Ethiopia and the food will be transported by road across the Somali border into Gedo region.
The UN last week officially declared a famine in two regions of southern Somalia and said that an estimated 3.7 million people living in Somalia are facing starvation as thousands more take the risky and long journey to the neighboring countries of Ethiopia and Kenya.