World Bank Announces $500 Million for Drought
Money to Target Immediate Relief, Long-Term Preparedness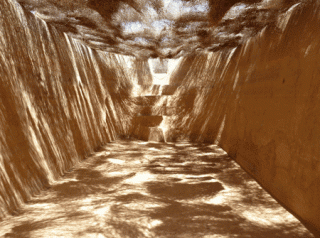 The World Bank on Monday announced it was releasing $500 million to tackle drought in the Horn of Africa, where Somalia is suffering the worst, with the money targeting immediate aid and long-term preparedness.
"Immediate relief and recovery is the first priority, and it is important to act fast to reduce human suffering," said World Bank President Robert B. Zoellick. "But we also have an eye on the long term solutions of economic recovery and drought resilience that are key to re-establishing livelihoods and ensuring that droughts don't take such a heavy human toll in the future."
The organization said that support in Somalia would be "implemented building on previous rapid response operations and partnership with the Food and Agricultural Organization (FAO) and on their presence and ability to deliver in Somalia's most affected areas, where circumstances permit".
The addendum refers to a ban by militant Islamist group al-Shabaab on certain UN agencies and international aid groups, which remains in place despite an earlier announcement that raised hope all agencies would gain access.
While the World Bank pointed out the money could be used to improve drought resilience, to which scant attention has been paid in the region, agriculture in Ethiopia and "a possible operation in Djibouti", there was no mention of how agriculture or drought preparedness could be improved in Somalia.
While other peaceful nations could bear fruit from long-term operations, Somalia is still mired in an insurgency that will continue to prevent development. Al-Shabaab controls much of southern and central Somalia, and even if access for aid agencies expands from the current spotty operations in the short-term, once the crisis is over few would expect the Islamist group to allow foreign operations to remain on their soil to implement programs.
The World Bank announcement came as the UN hosted a meeting at the FAO's headquarters in Rome to plan how to tackle the crisis in Somalia, which has displaced over 100,000 this year and claimed the lives of tens of thousands, according to the UN.