UNHCR Stops Payments to Refugees
Ethiopian Protestors Arrested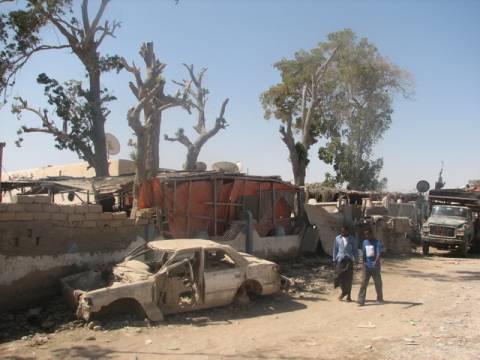 24 Ethiopian refugees were arrested and taken to Bosasso's central jail for demonstrating in front of the UNHCR compound last Thursday. The protestors demanded their welfare payment for the past two months, which UNHCR had ceased paying for unknown reasons.
The majority of the demonstrators, from Oromian nation, shouted "We need to get our monthly bill now." Some of them told Somalia Report that each Ethiopian refugee was receiving $100 dollar per month, but the UNHCR payments suddenly stopped two months ago without explanation.
Police opened fire on the protestors, injuring 4 refugees, claiming that the Ethiopians were attempting to attack the UNHCR office with big sticks, knifes and stones. The four victims were put in the central jail, however, one of those injured is in severe pain. Fai'sal was wounded in the head during the police crackdown.
Despite this, some of the Ethiopian refugees demonstrated peacefully and requested a meeting with the UNHCR to seek answers to the lack of funds.
One police official said, "We are investigating the real facts of why demonstrators targeted the UNHCR office." He added that the refugees have the right to talk about their needs, but says they can't jeopardize or threaten international aid agencies in Puntland.
The Oromian people are the mostly made up of Ethiopian refugees who migrated to Bosasso after making their journey from their homeland by foot. Oromo is one of nine ethnic regions of Ethiopia that stretches from the western border in an arc to the southwestern corner of the country.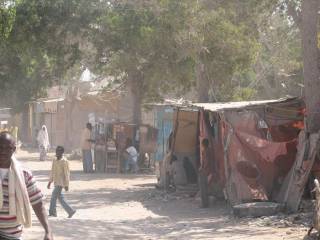 Due to this influx, the Puntland Authorities ordered the owners and drivers of the trucks not to transport the Ethiopian immigrants to Bosasso and Garowe cities.
Ethiopian refugees typically establish small businesses or work as porters in Bosasso Port, as a way to make money for their onward their route to illegally immigrate to Yemen and eventually onto to Saudi Arabia.
While in Bosasso, most of the illegal immigrants hide in a large Puntlander owned house in the village of Suweyto until they can afford a boat to smuggle them to Yemen.