Al-Shabaab Detain 7 Over Travel Claims
Travel Firm Accused Of Sneaking People To Kenya, Ethiopia
The militant group al-Shabaab has seized seven workers of a travel firm for allegedly helping Somalis to flee from the humanitarian crisis ravaging the Horn of African nation, officials said Saturday.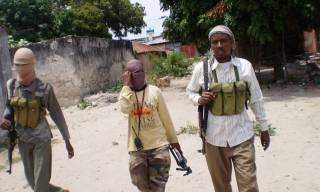 Those detained included four staff of Badbaado Travel Agency and their three agents, who are accused of facilitating people to escape to refugee camps in neighboring Kenya and Ethiopia.
Among those in custody include the agency's manager, Abdisalaam Ismail. The company is located at Mogadishu's Elasha-biyaha suburb. Badbaado is one of the oldest travel agency in Somalia.
A staff member speaking on condition of anonymity said they have always assisted people wishing to travel to many countries like Saudi Arabia, UAE, South Africa, Kenya, Ethiopia and Qatar just like other travel agencies.
"They never gave us any warning and I don't know why they targeted only our workers yet there are many agencies working here," the staffer said.
There was no immediate comment from the al-Shabaab group in the area.
In recent months, tens of thousands of Somalis have fled the country due to war, drought and lack of access to relief supplies.