IDPs Routinely Attacked in Bosaso Camps
Gang members arrested, jailed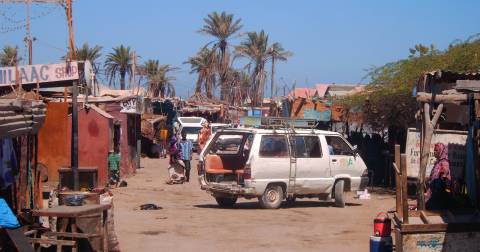 Internally displaced people living in four camps near Bosaso are suffering from a lack of security. Rape and theft are daily occurrences.
Witness and victims tell Somalia Report that drunken gunmen dressed in police uniforms attack the camps at midnight, raping women.
Fatima Mohamed Hassan, a mother of two children, lives with her husband in Tawakal Camp. She tells Somalia Report that she was raped while her husband was away from the home. She was finally able to escape after two of her sisters shouted alerting neighbors who came to her aid. The gunmen escaped.

"We fled from Mogadishu before two years, and came here for survival and peace. Unfortunately in the past three months our camps of IDPs are violated and women are assaulted by unknown gangs. For most women, it is not the first or second time that a woman in our camp has been raped," said Fatima.
The committee of IDPs informed the Bosaso Poilce Commander about the current attacks. The commander promised to send special police to patrol those camps.
The police succeeded in arresting four gang members who were dressed in police uniform and armed with guns. One of the gang members was sentenced two years in jail while the other three still are waiting to be prosecuted in the next weeks.