Ten Somali Children Die Amid Drought
Deaths Mounting as Tens of Thousands Flee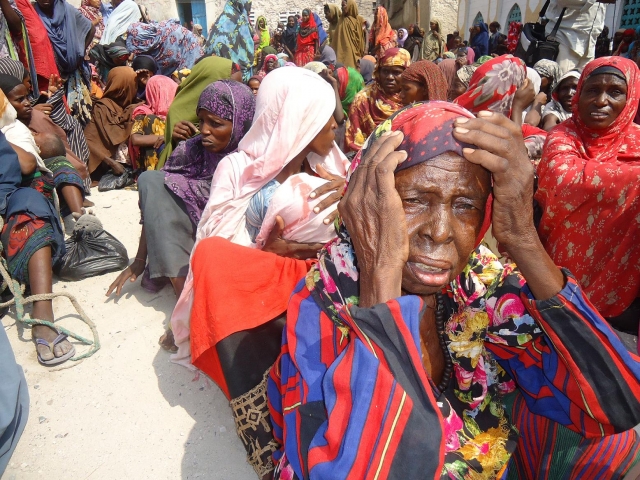 WARNING: THERE FOLLOWS A PICTURE THAT MAY BE DISTRESSING FOR SOME READERS
At least ten children have died due to malnutrition in southern Somalia over the last 24 hours, as the scale of a crisis brought on by drought and worsened by conflict grows ever more apparent.
Tens of thousands of Somalis have fled the nation's ravaging drought this year, heading either for conflict-torn Mogadishu, Ethiopia or Kenya's Dadaab refugee complex – where over 60,000 have arrived this year - in search of aid and shelter as animals die and crops wither.
According to residents on the outskirts of Mogadishu and areas of Bay, Bakol and Lower Shabelle districts, children are beginning to die in increasing numbers.
"Every day, two or three children are dying of hunger, only last night three kids died," Sheikh Ahmed Borow, an elder in Hudur district, told Somalia Report. "Displaced people are coming here every day with no food, no water and no shelter."
"Last night three of the community's children died and more others are suffering ... many of these people are coming from Bay and Bakol, and can't even find shelter from the sun," Bedel Abukar, head of an internally displaced camp in Alamada, on the outskirts of Mogadishu, told Somalia Report.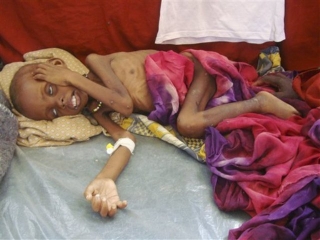 Both men appealed for the international community to urgently recommence aid operations after militant Islamist group al-Shabaab said it had lifted a long-standing order banning foreign agencies from operating in the large chunks of Somalia under its control.
However, al-Shabaab was vague about the lifting of the ban, not naming which aid agencies would be allowed back in, to which areas or when. It also said conditions would apply, without defining them.
The World Food Programme (WFP), which al-Shabaab had accused of ruining local markets by dumping food aid, said it was "very cautious" and waiting for further clarification.
"We left al-Shabaab-controlled parts early last year because of insecurity, in particular threats against our staff, and what we perceived as unacceptable conditions being imposed on us ... including extortionate requests for money in return for access," David Orr, a Nairobi-based spokesman for the WFP, told Somalia Report.
Government officials also displayed some skepticism about the lifting of the ban. Deputy Defense Minister Abdirashid Mohamed Hidig warned aid agencies that al-Shabaab was likely lifting the ban so it could misappropriate aid to feed its fighters. Other officials say that al-Shabaab is concerned about waning popularity and feels the growing population movement will make it harder to recruit new fighters.
"Just calling for the return of the aid agencies is not enough. There could be a hidden agenda on al-Shabaab's call for restarting aid," said MP Mohamoud Hilowle.
Despite the warning, the MPs made it clear something needs to be done
"I am skeptical on what al-Shabaab has announced it should be received cautiously. We should support those suffering and make arrangements to raise funds for the needy pouring into the capital seeking help, but do it cautiously," MP Mohamed Hussein told Somalia Report.