Review
Feature
Radio and Twitter Are Favorites of the Militants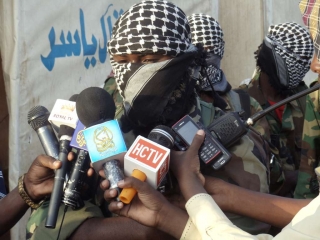 As part of Somalia Report's series on the media landscape of Somalia, Puntland and Somaliland, today we investigate al-Shabaab's media outlets.
In 2009, the first radio station established by al-Shabaab, the hardline Islamic group battling for control of Somalia, was based in the port city of Kismayo to propagate the views of the hardliners and try to sell their ideas to the population.
The establishment of the radio station came after the owners of private radio stations in Mogadishu agreed not to publicise or broadcast stories relating to conflicts as Ethiopian forces withdrew from Somalia, and the Shabab vowed to continue fighting until all foreign forces pulled out of Somalia, including the African Union Mission in Somalia (AMISOM) forces.
In the following days and weeks, the insurgents began what seems to have been a revenge campaign...
07/10/2012