Presidential Platforms
Exclusive
An Interview with Haji Mohammed Yassin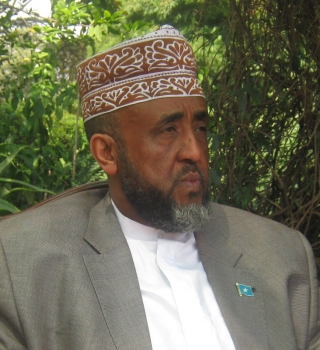 As Somalia gears up for presidential elections in August of this year, Somalia Report will be providing a forum for candidates to publish their platforms. Without endorsement, we will offer equal footage to each candidate and an opportunity for the public to learn more about those who wish to represent them. The third candidate to speak with Somalia Report is Haji Mohamed Yassin Ismail and this is his message.
In His Own Words
My name is Haji Mohamed Yassin and I was born in 1953 in Mogadishu. Although my parents are originally from Puntland, I have grown up and gone to school in Mogadishu.
Between 1972 to 1978, I worked as an auditor for the government of Somalia. I then resigned to join an opposition group against former president Mohamed Siad Barre. The opposition group, Somali Salvation Democratic Front, was formed in Ethiopia and led by former President Abdullahi Yusuf.
I served in the opposition for three years and when Barre's government collapsed I resigned and got into the real estate business in Zimbabwe.
I have my first degree in public administration and studied...
07/30/2012